Recently I was asked how I felt when someone says, "I will pray for you". Well, I have to say it all depends on the situation.
I know some non-believers are very sensitive to this issue. Some say offers of prayer to an atheist are passive aggressive, while others liken it to being given the middle finger. I don't feel like that. When somebody who knows and cares about me and knows I am having a tough time tells me that they will pray for me, I know it is their way of telling me that I am in their thoughts. I like it. It is nice to be thought about.
However, more often than not when people tell me they want to pray for me, it has absolutely nothing to do with sending good vibrations my way. It usually occurs about 5 seconds after finding out I'm an atheist. It has more to do with protecting my soul from eternal damnation for my atheist ways. Then I'm not so happy about it. I keep my cool though. I don't want to offend anyone's religious sensibilities. For some reason those same people often think that my sensibilities cannot be offended.
So, back to my recent conversation and how I really feel inside when somebody wants to pray for me. I guess I feel indifferent. I mean how would you feel if a Voodoo shaman offered to slaughter a chicken and dig through its insides for you. Would that have any meaning to you? No? Ridiculous, right? I mean that Voodoo religion isn't any less made-up than yours if you have one.
Voodoo follower in prayer. Check out the rest of the intriguing photos
here
.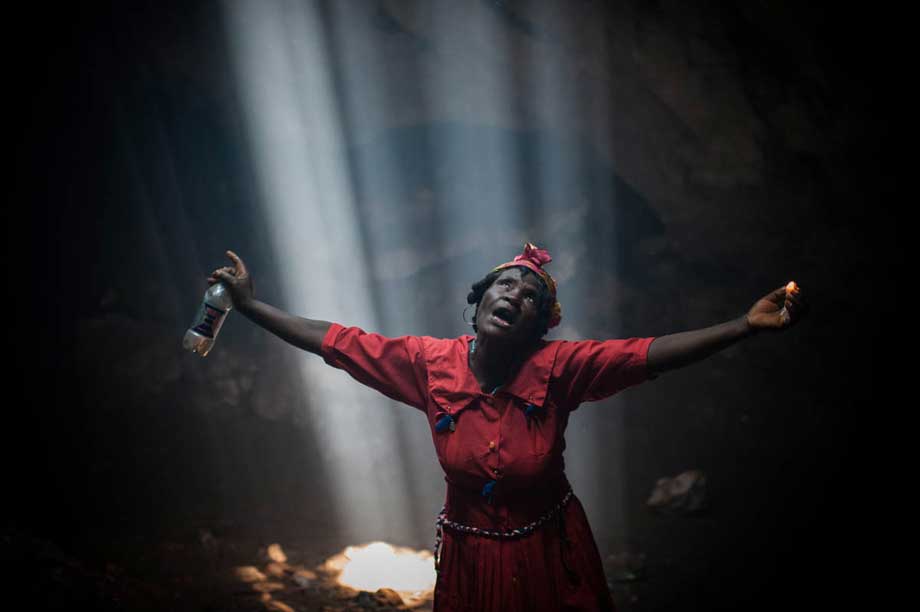 And for Thanksgiving, an atheist prayer.